A History of Helping
When Tom Grape founded Benchmark Senior Living in Wellesley, Massachusetts in 1997, he saw an opportunity to make a difference in people's lives. Tom created a company of people taking care of people. Benchmark Senior Living takes care of its associates, residents, families, and the communities in which they live.
Everybody knows somebody who needs help. One Company Fund was founded in 2007 to support Benchmark associates dealing with tragedy, natural disasters, family illness, death, and other unexpected challenges. Associates contribute through fundraising, and outside donors are also invited to support their neighbors in need.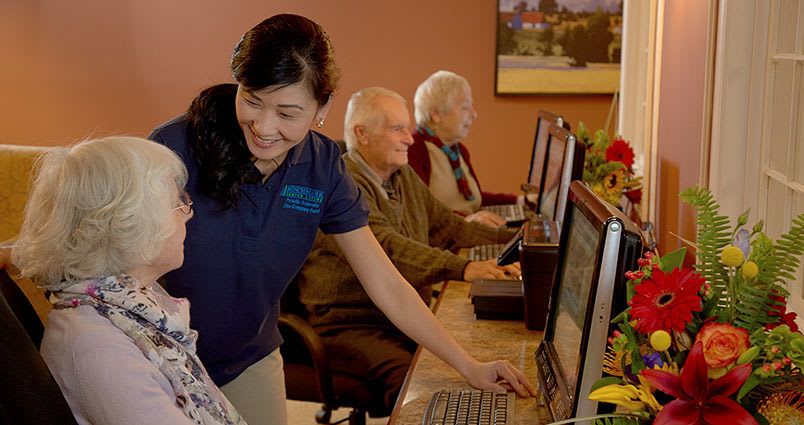 When we celebrated our 10th anniversary as a company, we chose to acknowledge that milestone by thanking our front line associates who make our strong service reputation possible. This is one way of saying thank you.

Tom Grape, Founder, Chairman, and CEO, Benchmark Senior Living
Support OCF While You Shop
Addicted to Amazon? Purchase with Purpose!
When you shop on AmazonSmile, the AmazonSmile Foundation donates 0.5%  of your purchases to the charitable organization of your choice. Just type in "Benchmark One Company Fund Inc." and give back to your fellow associates each time you check out!
At AmazonSmile you will find the exact same prices and selection as you would at amazon.com. Check it out and help an associate in need.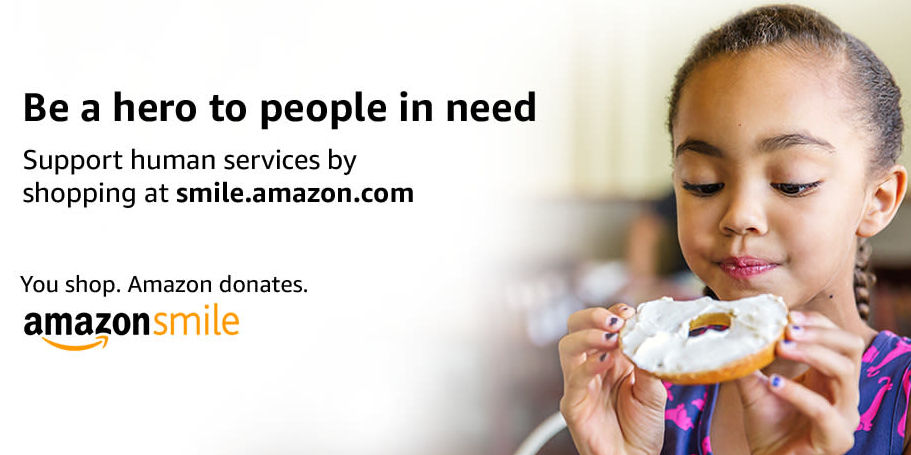 Golf & Spa Invitational Boosts One Company Fund 
Despite less than ideal weather conditions, the final golf outing of 2018 to benefit the One Company Fund did not disappoint.
The Golf & Spa Invitational, held at The International Golf Club in Bolton, Mass., raised nearly $280,000 - $10,000 more than the 2017 event – for our 501(c)(3) nonprofit organization that supports Benchmark associates in need. More than 200 participants and 70 sponsors supported the event.
"It was another great signature event to complete our golf outings for the year," says Director of One Company Fund Engagement Ashley Studley. "We can't thank everyone enough – associates, home office team members, sponsors and volunteers – for their dedication to the One Company Fund."
Thanks to all our participants and sponsors, including top contributors:
SERIES
Gordon Food Service - $25,000
PLATINUM
Dellbrook Construction - $15,000
E.W. Howell - $15,000
GOLD
Maguire Mechanical Services – $10,000
PS Lifestyle – $10,000
WilmerHale – $10,000
Pines Course
1st Place: Regional Director of Operations Chris Golen, Jeff Gangi, Dave Arsenault and Scott Ellis
2nd Place: Joe Coombs, Matt Geever, Joe Coombs Sr., Stephen Coombs, Maguire Mechanical Services
 
Closest to the Pin: Gary Young, Gordon Food Service, and Brian Goetz, PS Lifestyle
Longest Drive: Executive Director Jenny LaCroix, Tatnuck Park at Worcester, and Terrence Revere Jr., Crossroads Construction
Air Cannon: Bill Dudick, Gordon Food Service
Oaks Course
1st Place: Elderlife Financial Services Team
2nd Place: Edgehill Associate Executive Director Chris Cilano, Executive Director Chris Barstein, Matt Beldin and Martin Caceres

Closest to the Pin: Associate Executive Director Chris Cilano, Edgehill, and Executive Director Doug Murphy, Village at Buckland Court
Longest Drive: Marcie Geary, WeldPower
Longest Drive: Joe Goelzhauser, Elderlife Financial Services
Air Cannon: Alex Smith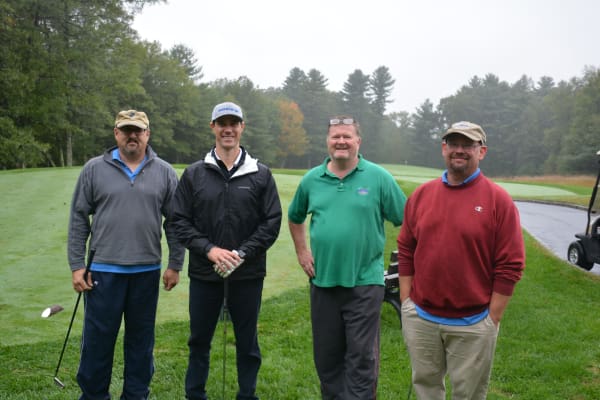 A Helping Hand During a Difficult Time
When longtime associate Lori Bozzi needed help, she knew where to turn.
Diagnosed with lung cancer, the 10-year River Ridge at Avon associate came to One Company Fund to help cover her household bills. With two children and a legally blind husband, Lori needed a hand while she underwent treatment. The Fund provided a grant to take care of her mortgage and utility bills so she could focus on getting healthy.
"I am humbled and very happy to work for a company that cares about their employees," she wrote in a letter. "In a business world where everyone feels like a number, at Benchmark you always feel like Number One."
Only a few short months later, Lori passed away. She was 56.
One Company Fund was there again, ready to help the Bozzi family. The Fund provided another grant to help cover Lori's funeral expenses. To show his gratitude, her husband of 31-years, Tom Bozzi, spoke at the 2015 Benchmark Golf & Spa Invitational to benefit One Company Fund.
"My father always said 'if I'm digging a hole, don't ask me if I want a glass of water. Bring me a glass of water. If you ask, it means you don't really want to give me a glass of water. Bring me a glass of water'," he said. "I never had to ask. The One Company Fund came with buckets and buckets of water."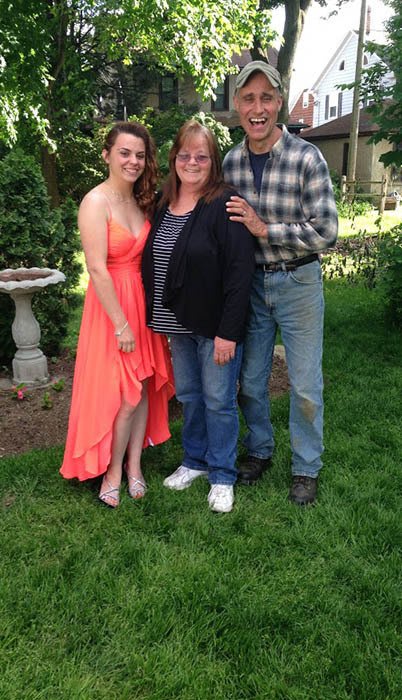 Residents and Associates Team Up for One Company Fund 
Chelmsford Crossings held its most successful One Company Fund fundraising event ever —  raising more than $700 for OCF through cash donations and one-time payroll deductions last Summer.
In the OCF walkathon, 15 residents and associates solicited pledges for each lap walked around the building, with six laps totaling a mile.
Resident Care Associate Manju Jeena raised the most, taking in $160.
Program Director Jim Kingsbury offered a dollar for every lap walked by a resident, for a $70 donation.
Four spunky residents participated, including Kay, who covered an impressive five miles.
Inspired by a "jogathon" she ran in middle school, Amanda Paton, a cook and cultural ambassador, organized the event. 
 
"Community fundraisers increase the awareness of One Company Fund with associates, residents and families," she said. "We hope it leads to more giving."
One Company Fund

Aids Associates Affected by Gas Explosions 

One Company Fund assisted more than 30 Benchmark Senior Living associated with groceries and gas after they were displaced by the explosions in Lawrence, Andover and North Andover in September 2018.

Several associates were forced to leave their homes after gas was shut off for several days – and in some case weeks – and lost everything in their refrigerators.

"We wanted to be there for folks as quickly as possible," explained Ashley Studley, Director of One Company Fund Engagement. "The easiest way to do that was to provide gift cards for food and gas."

The One Company Fund distributed nearly $3,000 in emergency gift cards to more than 30 associates and offered additional help to those displaced for greater lengths of time.

Last Fall, Ashland Farm at North Andover hosted a special thank-you luncheon for first responders and volunteers that included a check presentation to the Greater Lawrence Disaster Relief Fund.

Nearly 50 attendees turned out for the event, including Benchmark associates, public safety personnel and representatives from Columbia Gas.

"We wanted to take the time to show our appreciation to everyone who responded," says Executive Director Fran Walker. "This is really a testimonial about what can happen when a community comes together to help each other."

Crystal Bates, director of communication and development at Essex County Community Foundation (ECCF), accepted a $2,500 check from Benchmark for the organization, which administers the fund to help those in need.

"When tragedy strikes our friends and neighbors, it's incredible to see how the business community rallies around them," Crystal says. "ECCF is so grateful for Benchmark's support, which will have a big impact now and in the coming weeks and months as the individuals and families affected by the first work to rebuild their lives."