A History of Helping
When Tom Grape founded Benchmark Senior Living in Wellesley, Massachusetts in 1997, he saw an opportunity to make a difference in people's lives. Tom created a company of people taking care of people. Benchmark Senior Living takes care of its associates, residents, families, and the communities in which they live.
Everybody knows somebody who needs help. One Company Fund was founded in 2007 to support Benchmark associates dealing with tragedy, natural disasters, family illness, death, and other unexpected challenges. Associates contribute through fundraising, and outside donors are also invited to support their neighbors in need.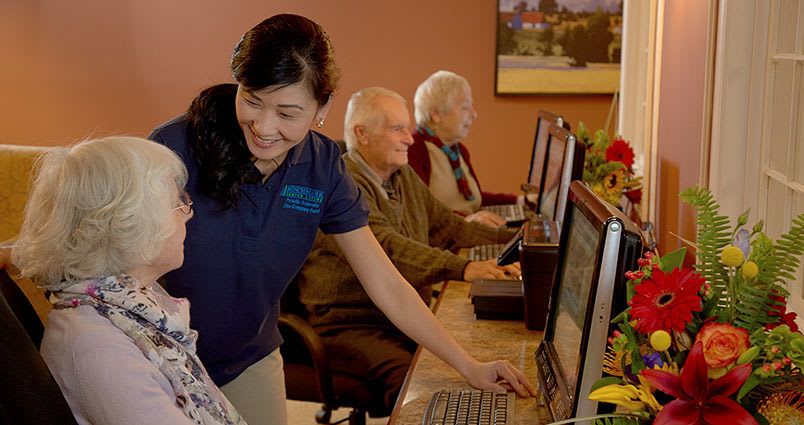 When we celebrated our 10th anniversary as a company, we chose to acknowledge that milestone by thanking our front line associates who make our strong service reputation possible. This is one way of saying thank you.

Tom Grape, Founder, Chairman, and CEO, Benchmark Senior Living
One Company Fund Supports Families Affected by Hurricane Matthew
When an earthquake shook Haiti in 2010, the One Company Fund was there to help the many Haitian associates whose families were affected by the tragedy.
One Company Fund was there again in September 2016, when Hurricane Matthew took another toll on the already devastated region.
"My family needs to rebuild and start their lives over," a Benchmark Senior Living associate wrote to One Company Fund. "The help you've given them will go a long way."
As it has done following other catastrophes, the One Company Fund streamlined its application process to offer associates a one-time $500 grant to help their family members recover. All they had to do was describe how they would use the money to help those loved ones in Haiti.
Since late September, the Fund has received and approved 80 applications for assistance, distributing $40,000 in emergency aid.
"I sent the money to my cousins in Haiti," one recipient wrote in a thank you note. "They were finally able to buy food and clothes. I can't thank you enough."
Teeing Off for One Company Fund
The outpouring of support for One Company Fund is always remarkable, and 2016 proved no different.
More than $300,000 was raised between the North, South and Invitational tournaments this year. Business partners traveled near and far to participate in the outings, helping us raise valuable funds for hardworking associates in need. Thank you to our sponsors, associates and volunteers for making 2016 our greatest year yet.
"We are eternally grateful to all of you for helping us fulfill these needs," said Tom Grape, CEO of Benchmark Senior Living, during the Invitational program. "Your generosity is nothing short of amazing."

Support OCF While You Shop
With the holidays fast approaching, giving back is as easy as checking out your online shopping cart.
When you shop on AmazonSmile, the AmazonSmile Foundation donates 0.5% of the price of your purchases to the charitable organization of your choice. Just type in "Benchmark One Company Fund" and give back to your fellow associates each time you check out!
At AmazonSmile you will find the exact same prices and selection as you would at amazon.com. Check it out and give back to an associate in need!

"Every year you all help us raise hundreds of thousands of dollars – last year alone this tournament brought in over $250,000. That money provided grants to 100 associates dealing with medical treatments, house fires, injuries and the unexpected loss of a loved one," explained Tom Grape, CEO of Benchmark Senior Living, to a crowded dining room at the Invitational in September. "We are eternally grateful to all of you for helping us fulfill these needs. Your generosity is nothing short of amazing."
A Helping Hand During a Difficult Time
When longtime associate Lori Bozzi needed help, she knew where to turn.
Diagnosed with lung cancer, the 10-year River Ridge at Avon associate came to One Company Fund to help cover her household bills. With two children and a legally blind husband, Lori needed a hand while she underwent treatment. The Fund provided a grant to take care of her mortgage and utility bills so she could focus on getting healthy.
"I am humbled and very happy to work for a company that cares about their employees," she wrote in a letter. "In a business world where everyone feels like a number, at Benchmark you always feel like Number One."
Only a few short months later, Lori passed away. She was 56.
One Company Fund was there again, ready to help the Bozzi family. The Fund provided another grant to help cover Lori's funeral expenses. To show his gratitude, her husband of 31-years, Tom Bozzi, spoke at the 2015 Benchmark Golf & Spa Invitational to benefit One Company Fund.
"My father always said 'if I'm digging a hole, don't ask me if I want a glass of water. Bring me a glass of water. If you ask, it means you don't really want to give me a glass of water. Bring me a glass of water'," he said. "I never had to ask. The One Company Fund came with buckets and buckets of water."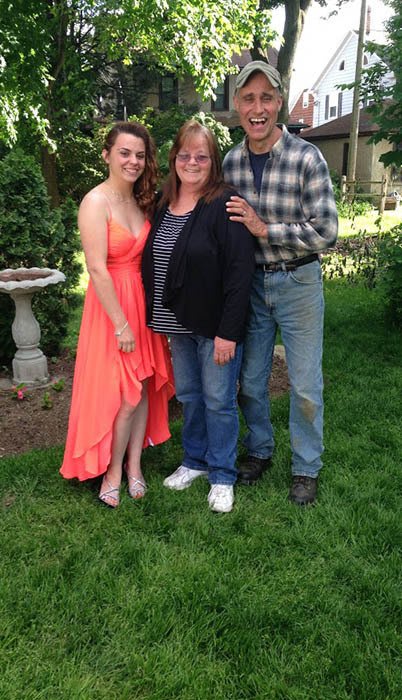 Fund Brings Relief to Associate Fighting Illness
Jack Benson has been an associate at Crescent Point in Niantic for 7 years. For 6 of those years, he's been fighting against chronic Lyme Disease.
It started in 2006, when he suffered extreme weight loss, experienced chronic pain and fatigue and the full function of his left leg. He went to doctors, but his condition went undiagnosed and untreated. 
After finally seeing a reputable specialist, the illness was discovered: his joints and muscle tissue were affected with Babesia, a parasite that infects red blood cells and is spread by certain ticks. It has required expensive treatment, medical bills and medication.
"Though I had insurance some of the specialists and medications were not covered under my insurance and monies had to be paid by me. Due to my incapability to maintain focus and energy, much of my bills - including mortgage, fell behind," he said.
He applied to the One Company Fund for help with some of those medical bills, and was approved.
Benson said he was grateful for the support he received from Benchmark associates, who urged him to apply for help.
"Their help while filing for assistance made this process so much easier," he said.
One Company Fund

Aids Associates Affected by Disaster

When disaster struck Nepal in April 2015, its affects were felt across the world.

Amrit Aryal, an associate at Benchmark's Edgehill community in Stamford, CT, first concern was for his family back home in Nepal.

"My family's house, where I grew up, is 35 miles away from this earthquake," he said. "My parents and other family members were able to escape from the disastrous moment with minor injuries, but it swiped away their house and 98% of the other houses in the region."

Aryal, and other associates with family in Nepal, turned to the One Company Fund for help.

One Company Fund has always been there for associates and their family members affected by natural disasters. Similar to the earthquake in Haiti and the typhoon in the Philippines, the One Company Fund streamlined the application process to give associates immediate relief.

Aryal was provided a grant that allowed his parents to build a temporary home.

"I am proud to be part of Benchmark and would like to thank the One Company Fund for their thoughts, prayers and the help they gave me and my family in Nepal," he said. "Me and my family are grateful for Benchmark and the One Company Fund."